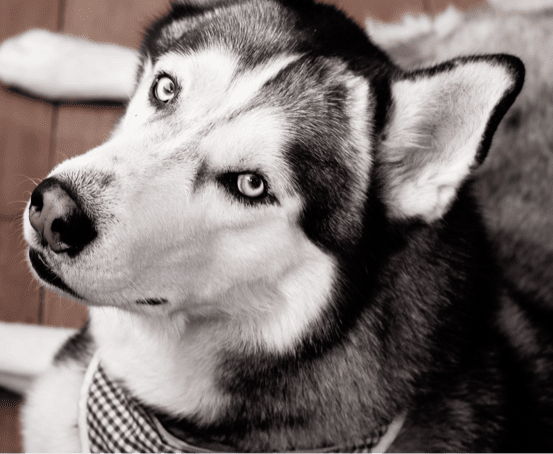 As a company donating 100% of our profits to improving lives including supporting the use of service dogs, it's probably pretty apparent that here at RAWZ we appreciate the powerful bond people have with animals. What may not be so easily visible is the variety of challenges that service dogs can provide assistance with. Perhaps the most widely thought of service dog is a seeing eye dog. These amazingly skilled animals act as their companion's eyes to navigate the world. The hope is that with the dog's assistance, the individual can achieve a level of independence otherwise not possible. After all the goal of any service animal is to facilitate independence by aiding their human companion in activities of daily living.   
In learning about some of the amazing work of our incredible RAWZ Fund partners focused on promoting the use of service dogs I've become familiar with the incredible work done by Autism Service Dogs (ASDs)! I recently read a press release from the United States' CDC that reported that as of 3/20/20, 1 out of every 54 8yr olds lie on the Autism Spectrum. I don't want to debate causation, but have to say I was shocked to learn that children in the United States have a nearly 2% chance of developing Autism. One of my teammates here at RAWZ had recently mentioned ASDs to me and I thought I'd take a closer look at them in this post.
While ASDs work well with individuals of all ages, most of the literature I read focused on children. Thankfully, the stigma around school age children having different needs has certainly lessened, it has been found autistic children feel shame when utilizing a human aide at school. Similarily to assistive devices used with physical challenges, having a special educator can bring unwanted attention to a child. Children feel less ostracised or "different" when it's a "cool dog" providing the help. 
While not a child development expert or trained in neurodevelopmental disorders, I was able to find a helpful discussion of Autism Spectrum Disorders on The Mayo Clinic's website: Put simply, Autism Disorders occur when abnormal brain development causes how a person perceives and socializes with others to be impacted. So what areas do service dogs provide help in? The list is long, but highlights include providing companionship, interrupting repetitive behaviors, improve all forms of communication, facilitating social interaction, and easing difficult transition.
While in no way a complete list of how a ASD can support a child, these skills/services are incredibly beneficial in themselves. The thought of any number of students with a canine companion in the classroom can seem like a recipe for chaos. Fortunately, as with any type of service dogs, ASDs are highly trained and before being selected for training go through screening for both temperament and trainability. Before beginning work with a child in public spaces, the pair must pass a Public Access Test. Of course, the process also involves the dog and child learning to effectively work together. An adult, parent or caregiver, is sometimes needed to act as the dog's primary handler during the familiarization period. Ultimately the goal is to have the child become the ASD's handler, in order to integrate into social situations without other assistance.
Autism Service Dogs will certainly provide incredible services and comfort to those who need it with the alarming prevalence of Autism today. I really enjoyed taking a closer look at these incredible animals and am proud to join with RAWZ feeders to facilitate their use!