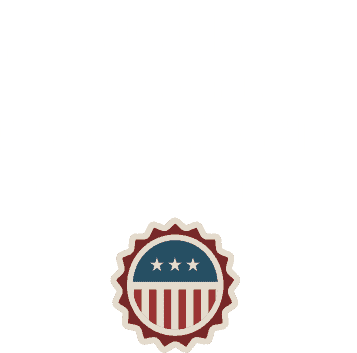 At RAWZ, only the highest quality nutrients go into our recipes. Below you can see the source of EVERY SINGLE INGREDIENT we use.
WESTERN USA & CANADA
Salmon
Whitefish
Fish Broth (From Salmon & Whitefish)
Natural Salmon Flavor (from Salmon)
Herring
Salmon Oil
WESTERN USA
Dried Peas
Flaxseed
Dried Tomato Pomace
Dried Kelp
Salt (Potassium Chloride)
WESTERN USA, MIDWESTERN USA & CANADA
Beef
Beef with Ground Bone
Beef Liver
Beef Kidneys
Beef Broth
Natural Flavor (from Beef Liver)
WESTERN USA & MIDWESTERN USA
Lamb with Ground Bone
Lamb Liver
Turkey
Turkey Hearts
Turkey Liver
Turkey Broth
Duck
Duck Liver
Natural Duck Flavor (From Duck Liver)
Quail
Vegetable Broth
Natural Flavor (from Vegetables)
Lamb Broth
WESTERN USA, MIDWESTERN USA & CENTRAL USA
Dehydrated Deboned Chicken
Dehydrated Chicken
Chicken
Chicken Liver
Chicken with Ground Bone
Chicken Gizzards
Chicken Broth
Natural Flavor (from Chicken Liver)
Citric Acid
MIDWESTERN USA
Peas
Pea Starch
Pea Protein
Dried Egg Product
Organic Sweet Potatoes
Organic Dandelion Greens
Organic Parsley
Organic Broccoli
Organic Spinach
Celery
Miscanthus Grass (M-Fiber)
Olive Oil
Sunflower Oil
Dried Pediococcus Acidilactici Fermentation Product
Dried Lactobacillus Acidophilus Fermentation Product
Dried Bifidobacterium Longum Fermentation Product
Cobalt Carbonate
Zinc Oxide
Ethylenediamine Dihydroxide
Ethylendiamine Dihydriodide
Iron Amino Acid Chelate
Iron Proteinate
Zinc Amino Acid Chelate
Zinc Proteinate
Manganese Amino Acid Chelate
Manganese Proteinate
Copper Amino Acid Chelate
Copper Proteinate
Mixed Tocopherols
EUROPE
GERMANY
Thiamine Mononitrate
Riboflavin Supplement
Pyridoxine Hydrochloride
SWITZERLAND
Niacin Supplement
Vitamin A Acetate
Vitamin A Supplement
Vitamin D3 Supplement
SCOTLAND
d-Calcium Pantothenate
FRANCE
Rabbit
Folic Acid
Biotin
FRANCE & BELGIUM
Dried Chicory Root Extract
POLAND
Vitamin B12 Supplement
THAILAND
Tapioca Starch
Magnesium Amino Acid Chelate
Calcium Chloride
USA & CANADA
Copper Sulfate
Manganous Oxide
Magnesium Proteinate
Calcium Carbonate
Calcium Iodate
Ferrous Sulfate
Sodium Selenite
Vitamin E Supplement
Choline Chloride
Dicalcium Phosphate
Tricalcium Phosphate
RAWZ Shredded Cat Cans and Aujou by RAWZ Shredded Dog and Cat Food Pouches are prepared by Chotiwat Manufacturing Company in Thailand.  Chotiwat is an award-winning, human grade facility with some of the highest standards in quality and safety, as well as environmental and human affairs.  You can read more about Chotiwat by visiting their website: www.chotiwat.com
The majority of the ingredients in our shredded products made by Chotiwat are sourced the same as they are in our U.S.-made products.  Below is a list of the protein sources and other ingredients in our shredded products that are sourced differently than our U.S.-made products.
Beef – Australia
Beef Liver – Australia & New Zealand
Carrots – Thailand
Chicken – Thailand
Chicken Broth – Thailand
Chicken Liver – Thailand
Duck – Thailand
Fish Broth – Thailand
Fish Oil – Thailand
Mackerel – Norway
Parsley – France & USA
Peas – Australia & USA 
Pumpkin – Thailand
Salmon – USA & Russia
Sunflower Oil – Turkey & Malaysia
Tuna – Thailand