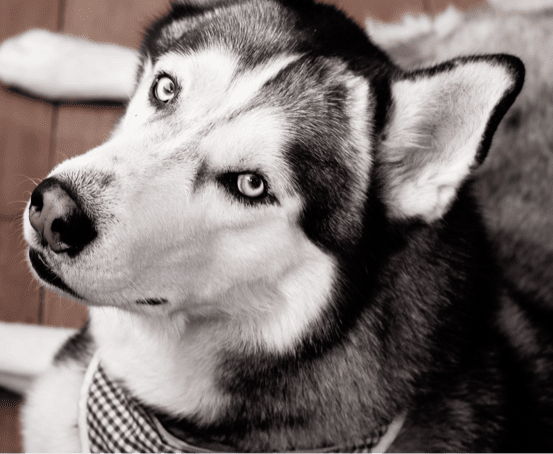 Last Monday I experienced a serious case of deja-vu! The temperature was above freezing and Clooney was his usual energetic self upon waking up so after feeding Clooney his morning meal of RAWZ, I decided to take him for a jog. Seeing that both Clooney and my legs are, let's just say, not long or built for distance running, I chose a loop of about 2.5 miles. I figured that it would take about 35 minutes to complete the route. Well to my surprise and Clooney's pure pleasure; in the neighborhood in Portsmouth where our path took us it was trash pickup day!
Clooney is mostly lab and like most from the breed, absolutely food obsessed! Every 50 feet or so as we approached another set of barrels, Clooney's gait would quicken as he subtly veered towards his target. Clooney behaved pretty well and although he snapped at every single bit of exposed trash, only caused one...ok maybe two, trash messes that I had to stop and re-put in its place. I'd say Clooney's exploration only cost us about 10 extra minutes!
When we returned home and Clooney reclaimed his spot in my bed, I couldn't help but smile as I thought of Boomer, our family's dog growing up. A yellow lab and inordinately food crazed, Boomer had poor behavior on trash days too! As I learned to walk again after my TBI and was living with my parents some years back, my goal was to walk Boomer around the neighborhood twice a day. Everything went great and I felt a sense of accomplishment and pride each day after our walk except on Mondays.
Monday was trash day in my parent's neighborhood. The first Monday I walked Boomer I ended up on the ground at nearly every house trying to restrain Boomer from exploring all the neighbors trash bags. This was a weekly occurrence and my parents had to drive me around the neighborhood to pick up Boomer's mess each Monday. Eventually we decided that Monday would be a good day for one of my parents to bring Boomer as both of their balance levels weren't compromised!