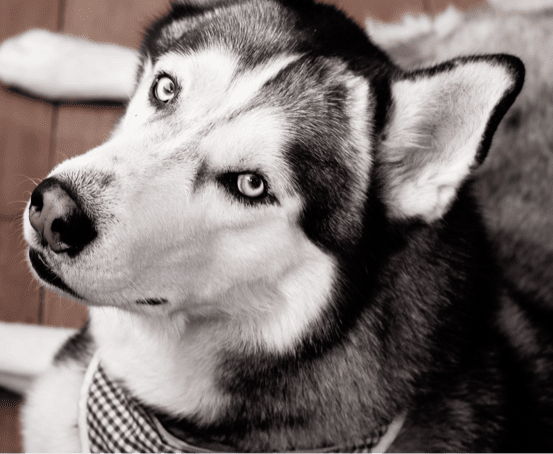 It's probably not a great reflection on me, but it seems that I rarely take time to pause and just be grateful for the abundance of blessings in my life. While I am indeed very appreciative of how fortunate I am in so many ways; when the calendar turns to November each year and talk of gratitude seems to abound, I become much more aware of the grace around me.
I really do think gratitude is infectious! How else can I explain why I woke up at 5:15 on this chilly Saturday morning to the sound of Clooney begging for his RAWZ breakfast feeling grateful? This week at Krempels Center we talked about gratitude, citing national gratitude month in a creative art group when making gratitude journals on November 1st. I've been pleased to not have any difficulty recording something each day, albeit only a few days in now, but I may be noticing a trend 🙂
This got me thinking of the things RAWZ has to be grateful for, not just in regards to my involvement as an employee, but as a movement to help people and pets through minimally processed nutrition! While there is no shortage of groups deserving our thanks, I'd like to focus on two here: Our trusted independent retail partners (indies) and you the pet parent.
While my father has always had an affinity for indies and a value for the role they can play in promoting premium pet nutrition, as someone new to the business, I must say that I am on the learning curve. I'm beginning to see how big a role these hard working independent, pet retail-store owners and their associates can play in providing pet parents not only great products, but also the information to make an informed decision. With RAWZ, our retail partners have embraced our commitment to protein quality and less processing's benefits to the health of the animal.
Obviously, the causes supported by 100% of RAWZ Natural Pet Food's profits hold tremendous personal meaning to all of us at the company, but seeing how most people involved with us so far (pet owners and retailers) have taken the cause-based initiative to heart has been moving! It is the pet parents who have taken the time to educate themselves about the benefits of minimal processing and trust us with their pet's health, to whom we truly give thanks! Without your love and devotion to pets, RAWZ would not be able to deliver pets THE NEXT BEST THING TO FEEDING RAW!