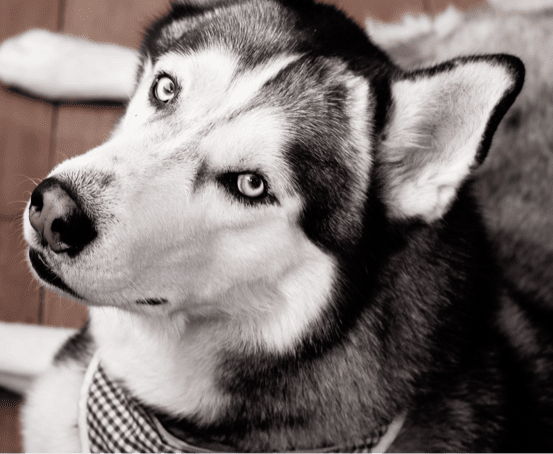 As is often the case, I can't help but start this post with a comment on how fast time seems to be going by!  The fast pace of things seems to mean two things: Both Clooney and my hair's getting grayer, and the amount of change in the animal nutrition retail landscape is breathtaking!  When holding demos at our retail partners' stores and on social media, I'm frequently asked to comment on a recent news story, FDA notice, or exciting new ingredient by pet parents.  One would think that working in the business, more or less growing up around all things pet food, would keep me on the cutting edge and hyper aware of trends.  Truth be told if I were to simply focus on a single category, like wet cat food for instance, my head would be spinning trying to remember all the news out there.  Perhaps it's because we're coming off gratitude month (November), but I'm really grateful that RAWZ nutritional platform is singularly focused on providing pets minimally processed nutrition, doing whats best for pets health, not jumping on market trends.
The last few years have been a grind as our team has worked hard to convey the ways RAWZ is truly unique; completely rendered ingredient-free recipes, family owned and operated with almost 60 years experience, and donating 1oo% of our profits to life improving non-profits close to our family's heart!  So what do those statements mean, sounds like a press release?
It wasn't by accident that I mentioned that we've just turned the page on the gratitude month of November.  It may not seem to be that heartfelt a use of the word  "Gratitude" when speaking about RAWZ's razor focused nutritional platform and how it makes life a little easier from a sales and marketing standpoint.  However, I hope to communicate how truly important Gratitude is to us as a a company.  After my dad saw the opportunity to offer nutrition options formulated to bring the benefits of minimal processing, more efficient food to pets following Andy and my injuries, the genesis of RAWZ began.  Our family was just starting to catch our collective breaths while settling in to our new "normal's".  I can only imagine what it must have been like for my parents to see both their sons' survive life changing accidents, and then live our recovery journeys along with us.
So while incredibly difficult and at times traumatic, the experience left us all with so much gratitude.  First and foremost, we had survived with the bonds holding us all together strengthened, eventually leading to amazing experiences with non-profits serving to improve the lives of those living with disability.  And while having been long time animal lovers previously, the comfort brought to us from our Yellow Lab, Boomer, only reinforced the amazing power of the relationship between people and pets!  Having been fortunate with the sale of WellPet in 2008, my parents decided to donate 100% of RAWZ's profits to improve the lives of individuals faced with serious disability.  In fact, although it isn't publicized, and despite working many more hours than myself, neither of my parents take any compensation from the company as to maximize the amount we can donate.