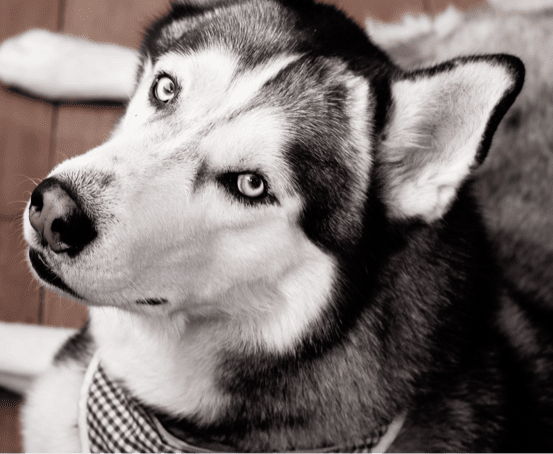 Established in 2004 by Colleen Paige, an advocate for animals and expert on pet and family lifestyle; August 26th was chosen to recognize the day that Colleen's family adopted their first dog, a 10 yr old named "Sheltie". Originally "National Dog Day", the holiday has been adopted worldwide to: "help galvanize the public to recognize the number of dogs that need to be rescued each year and acknowledges family dogs and dogs that work selflessly each day to save lives, keep us safe and bring comfort."  (nationaldogday.com)
I would guess that many of you reading this post have great appreciation for the impact dogs (all pets really) can have in their human companions' lives. All of us here at RAWZ are thrilled to give some recognition to International Dog Day this year! Growing up with a family in the pet nutrition business really developed my value of the relationship between people and pets, often hearing my father use the phrase "the power of pets". I thought the best way to recognize International Dog Day would be to relate my experience with this power... 
One would think that given my family's involvement with the pet food business that we always had a dog. In reality, with 3 active kids, my father traveling quite a bit, and my mom extremely busy herself, it wasn't until I was 13 that we got Boomer. An adorable yellow lab, Boomer was perhaps the most food-driven dog I can ever remember meeting. If you've seen the movie "Marley and Me", you have a good idea of his personality. Despite his outright food obsession, Boomer was an amazing member of our family. In addition to the joy he brought as we grew up, the spiritual bond that developed between each of us and Boomer; particularly after Andy and I were injured, was truly life-enhancing!
After I had progressed to the point where I could live independently after my TBI, the reality of my disability and fear of facing life left me quite depressed. After a few trial runs to see if I could manage, we decided that Boomer should move in with me. While the amount of love and support I receive in my recovery is phenomenal, I can't imagine how I would have navigated those early days without Boomer's companionship. On days when I felt frozen in bed and I just didn't want to face another day, the responsibility I had with caring for Boomer was enough to get me moving. I was fortunate to live with Boomer over the last 5 years of his life and to this day, I see his picture and smile with gratitude.
After Boomer's passing, I was hesitant to get another dog. It was two and a half years later that a beautiful pup from Georgia entered my life. I'll never forget picking him up and how all the fear of responsibility and anxiety about trying to "replace" my childhood dog vanished as this 8 pound pup confidently strode up to me. Now 8, Clooney who like myself is prematurely grey, still brings joy to my life on a daily basis. My only complaint is that walking Clooney around Portsmouth doesn't help my self-esteem. While I get many comments on how adorable he is with his greys, to this day no one has ever complimented me on mine?
Happy International Dog Day to all the dog lovers, and of course, canines themselves out there! I sure know that in my opinion dogs deserve a whole month, but the least we can do is honor their day...