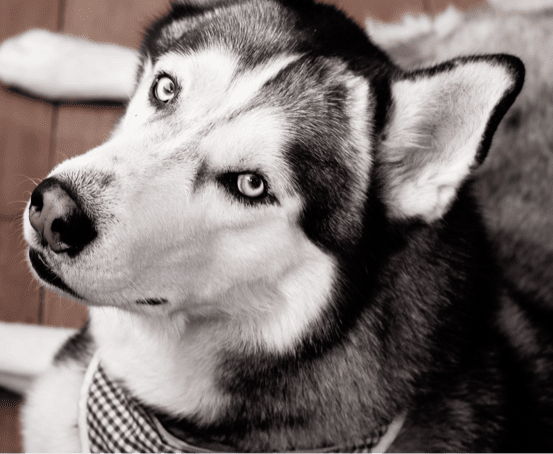 At RAWZ we're very confident in the organizations we support through the RAWZ Fund and the extraordinary work they do.  It's always confirming of this when we hear about a success of either Krempels Center, Northeast Passage, Spaulding Rehabilitation Hospital, or one of the service dog groups profiled on this site's RAWZ FUND page.  With this being the background, one can only imagine the joy I felt upon seeing the front page of The Boston Globe's Metro Section on October 27th.  As I hurriedly shuffled through the sections looking for the sports page as I'm oft to do, a gorgeous black lab wearing the easily recognizable red "service dog" vest ,symbolizing a NEADS trained dog, was pictured on the front page of the metro section.
    Seeing the vest caught my eye as did the two individuals sitting with the male lab, I recognized both as people I had heard speak at a NEADS celebration at Boston's downtown Coast Guard Station a while back.  Jessica Kensky and Patrick Downes had been recently married.  The newlyweds of just 8 months were watching the finishers of the 2013 Boston Marathon when the horrific bombing occurred leaving both Jessica and Patrick badly injured.  The injuries were so bad that the couple would be two of the last survivors released from the hospital and ultimately led to the amputations of each's left leg.
     The story is wonderfully written and mentions Jessica's book, "Rescue and Jessica" to be released by Candlewick Press in the Spring of 2018 which chronicles the powerful bond between a girl and her dog.  Jessica's words beautifully describe the healing relationship; "It is very much a partnership.  He's very intuitive , and he knows when I'm sad and when I'm happy and when I'm playful.  I just think he totally picks up on your mood and he did that from the very beginning."  RAWZ is overjoyed to read this story.  Pillows in the couple's Cambridge apartment echo a belief held by all of us at RAWZ and which many pet owners hold.  The pillows read; "All you need is love...and a dog"!